Online Training or Demonstration request
Fashion Matters uses an online service called GoToMeeting.
Via this service we can run a personal online demonstration and
training of our software to you or your organisation, wherever you
may be.
The only pre-requisite is a broadband connection of 512k (download speed)
or better, and at least 30 minutes of your time.
If you wish for us to train or demonstrate our software online, please
click this link and fill out the form.
We will contact you to confirm your request for a demonstration at the
date and time you have requested.
Procedure prior to online demo:
Approximately 15 minutes before the demo, we will send you an email
"inviting" you to attend the meeting. The "invitation" will read similar to
the following:
Please join my meeting at
https://www.gotomeeting.com/join/891893000
Conference Call: 1300 796 965
Meeting ID: 891-893-000
GoToMeeting(TM)
Online Meetings Made Easy
Click on the link and it will take you to the GoToMeeting web site so you can join the meeting.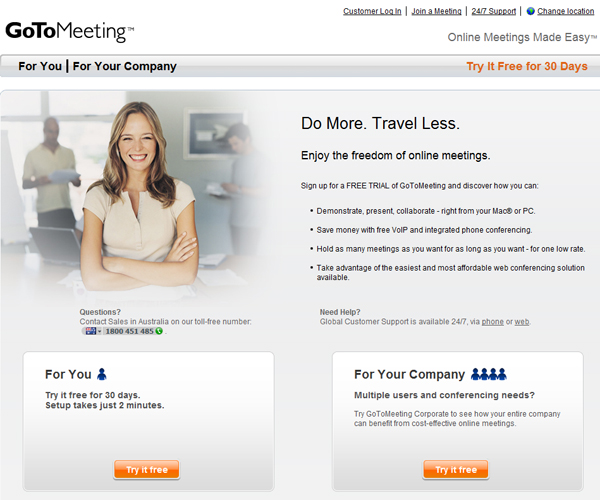 Enter your Name and email details...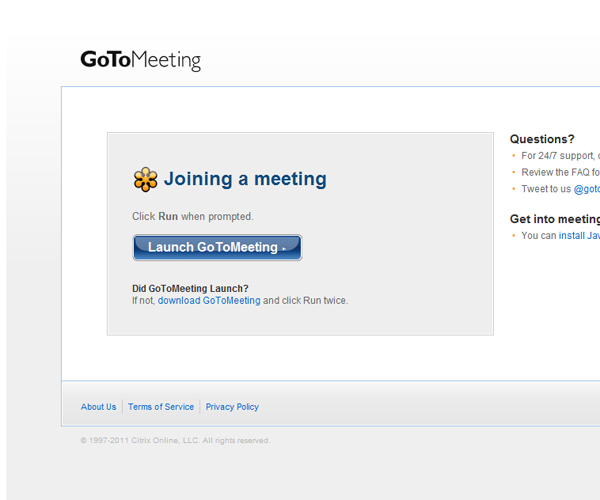 ....and join the meeting!